Repatriation of Mortal Remains White Paper - 2019
Repatriation of mortal remains (RMR) can be logistically very challenging and emotionally taxing for those individuals charged with the task. If the process involves an organization (i.e., corporation, school, government) seamless coordination between multiple stakeholders, domestically and abroad, is paramount to a successful and timely outcome. In this whitepaper, Patrick Deroose, RN, outlines "best practices" in this very unique space where he is considered a world subject matter expert. He has personally overseen thousands of RMR's around the world over the last three decades. He has consolidated his lists in the text, in bullet points based, on personal experiences with meticulous detail while never omitting the welfare of the family of the deceased.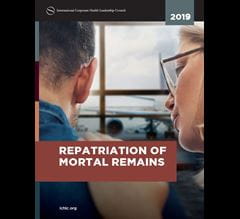 Creating a Culture of Health for a Global Organization White Paper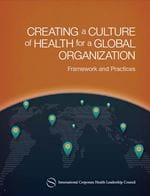 The health and wellness of a workforce has been recognized as a contributing factor to the overall success of an organization. Most recently there is new evidence that suggests health and wellness and overall workforce productivity can be enhanced by a robust organizational culture of health.

Many U.S. based corporations have begun efforts to enhance corporate culture to include and emphasize health and wellness. Many of these same corporations are beginning to develop metrics to measure the benefits of such a culture. Although this work has made huge strides in understanding the role and impact of organizational culture there is a growing need for further research to establish best practices to address the unique needs and challenges of a global workforce.

This whitepaper provides insight and framework into what an organizational culture of health might look like with a global workforce. In addition the paper proposes key areas of focus to create a global culture of health along with examples of leading practices in each of the areas highlighted. A global culture of health should be a part of any global organization's effort to create an environment where employees feel valued, experience purpose, have trust in leadership, and are consistently offered opportunities to learn and grow.

Repatriation of Mortal Remains White Paper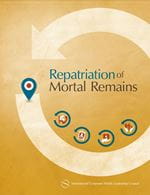 The sudden overseas death of a business traveller, international assignee or study abroad student is a distressing event for both the organization and the family. This white paper outlines one option of managing the sudden death of a foreign national who unexpectedly dies outside their country of citizenship.
The organization and/or family may opt to bring the body of the deceased back home for the funeral service and burial instead of burial overseas. This process, called Repatriation of Mortal Remains (RMR), is typically provided by an assistance provider in partnership with the organization. It is a very complex process and the white paper considers the following:
Emotional challenges
Administrative considerations
Logistic challenges
This white paper discusses the challenges that face an organization during this difficult process and provides an important checklist that can help an organization through the RMR process.